Best Time For a Chemical Peel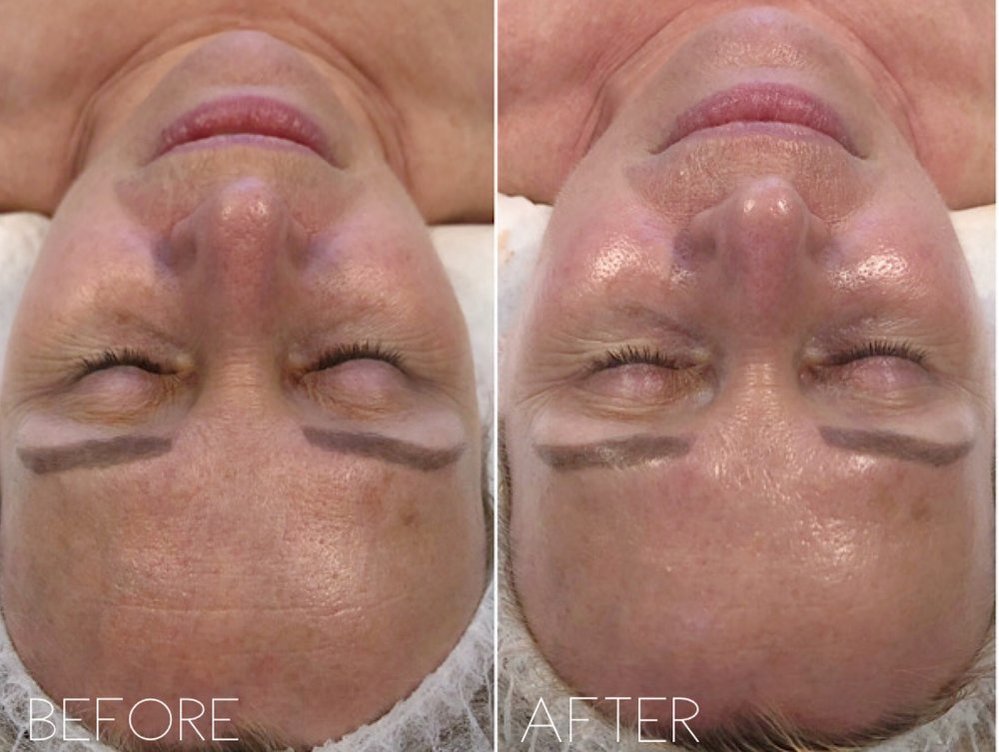 Experts say that a chemical peel is a way to give your face a fresh new start. Although you can choose to get a chemical peel any time of the year, winter time is considered a peeling season.
The best times to book your appointment for the chemical peel at Vanity Image Studio, Media, PA are between November and February.

Why? Because when temperatures drop and there's less moisture in the air, there are plenty of heaters around you, your skin dries out quickly. Chemical peels are designed to create a safe amount of micro-damage that removes the top layer of dry, damaged skin to reveal smoother, more hydrated skin underneath. Essentially, a chemical peel allows new cells to grow more easily.

A chemical peel has many benefits for individuals of all ages and most skin types.
Here are a few things chemical peels can do for your skin:
Improves the skin's color, clarity, tone and texture
Reduces scars associated with acne
Can be customized for individual results
Increases hydration of the skin
Reduces discoloration caused by sun damage
Can be combined with other cosmetic procedures
Leaves skin smoother, and more youthful looking
As for the benefits of Having a Chemical Peel During the Winter Months?
The winter is harsh on skin in a different way than the Summer months are.
By getting a chemical peel during cooler, winter months, your skin is much more protected during the recovery/healing stages.

This is especially true for those receiving treatment in multiple sessions to get the best results or choosing a deeper peel procedure.
Chemical peels expose deeper layers, which means skin is much more sensitive towards heat and UV rays post-application.

Because it is less sunny in the winter, hyperpigmentation issues are better resolved by a chemical peel at this time.The vitamins and acids in the peel work to shrink pores, correct fine lines and wrinkles, stimulate collagen and elastin production within the skin, and improve acne and hyperpigmentation.Having a peel in the fall or winter will prepare skin for the spring and summer, and have you looking your best with your skin luminous and glowing.

Different types available ranging from light to strong. The type and
depth of the solution is determined at the appointment based on the skin
issue such as hyper pigmentation, loosing of elasticity, acne, scarring
or uneven skin tone. One of the most popular peel is our Clarity Peel. It stimulates cell turnover,
firms the dermis, boosts collagen synthesis, increases moisture, gives
skin a more youthful appearance, a reduction of fine lines and
pigmentation. There is no downtime with the Clarity Peel -
you'll leave your appointment with a healthy glow and able to carry on
with your day to day activities.

However deeper peels can take seven to ten days for the top layer of the skin to peel off before the new skin underneath arises. At Vanity Image Studio we offer different peepls according to your indivdual needs.

The Triple Peel is perfect for resilient skin or those who require a deeper treatment, the most modified solution improves sun damage and post acne skin issues. These peels will help improve the appearance of skin tone and provide exfoliation for oilier, thicker and more resistant skin types. After care kit is included to ensure optimal results.

November is the perfect time of year is to try a more aggressive treatment since the sun's rays aren't at full strength. Schedule an virtual or phone appointment today to ensure you're a good candidate for this procedure, we look forward to meeting you.
The best way to book with us is online 24/7 by clicking the scheduling button below.

You may also schedule an appointment by phone during business hours at 484-443-8427
We are located at 7 E State St. Media, PA 19063